6 steps to supporting students' mental health in higher education
15/01/20
In the past decade, calls of a 'student mental health crisis' in universities have grown louder and louder. And when you examine some of the research into this issue out there, it isn't difficult to see why.
There has been a fivefold increase in the number of home students reporting a mental health condition to their university since 2010. But this doesn't illustrate the whole story, as many students who are considered to be struggling with their wellbeing don't turn to their university for support for a variety of reasons.
In fact, a poll of over 38,000 students revealed in March 2019 just how extensive the problem of poor student mental wellbeing may be:
Over half the students surveyed had thought about self-harm
87.7% of students had difficulties with anxiety
33% claimed to be lonely most of the time or all of the time
Nearly 45% admitted to using alcohol or drugs to cope with negative feelings
More than one in five students stated they had a current mental health diagnosis, with the most common being depression and anxiety disorders
This paints a worrying picture of how well students are coping with the university experience - and illustrates the need for greater action and intervention by universities and further parties to provide a stronger support network.
What are the causes of mental health concerns for students?
The range of causes for poor mental health for students is deep and varied, as is the case for pretty much all individuals. But among the most common include:
The rising number of young undergraduates
The academic demands of university
Social pressures
Homesickness
The transition to living independently
Financial worries
Loneliness
Bad housing
Bullying
Uncertainty surrounding their future
The breadth of causes for student mental health difficulties, as well as year-on-year increases in the number of people choosing to go to university, has made it challenging for the universities themselves to keep tabs on the wellbeing of their students. Sir Norman Lamb's research into 110 universities on their mental health provision revealed that many don't closely monitor how well their services are used, or if they're actually benefitting students at all.
Nevertheless, there are steps that can be taken to make a dent in this growing concern surrounding students' mental wellbeing. Here, we outline 6 steps to consider to support your students through the tough times:
1. Ease the transition between school life and university
One of the immediate challenges and sources of mental discomfort for new students is the culture shift from school and Sixth Form to university. In many ways, these institutions are completely different animals, and if students feel unprepared or unsupported during this process, it could damage their confidence, leaving them feeling isolated and generally cause low mood.
To prevent this, consider steps you can take to make this transition more manageable. Send new students packages informing them about what they can expect from life at university, or contact them directly to talk things over before they arrive. Make sure they also know the avenues they can take to ask questions to ensure they get all the support they need.
2. Introduce mental health services as part of your induction days
Another way you can help new students is by making them aware of the mental health services and support networks available to them as part of their induction. This can regrettably be overlooked but, judging by the scale of the mental health difficulties experienced by students outlined earlier, this can be as important as showing them where the lecture halls are.
Fundamentally, it is vital that all mental wellbeing services are clearly signposted and readily accessible to students should problems emerge. Not doing so can cause students to internalise their issues, leading to even deeper negative feelings during their time at university.
3. Give professors guidance on spotting signs of poor mental health
Professors can play a big part in early intervention for students struggling with their mental health, as they will be the ones interacting with them on a regular basis. When a student mentions or demonstrates worrying behaviours, such as:
Loss of appetite;
Tiredness or difficulty sleeping;
Lack of concentration;
Reduced attendance;
Drops in performance;
Panic attacks.
It is an opportunity to encourage them to talk about the struggles they're facing with no judgement.
4. Establish emotional wellbeing courses
A poll of university students conducted by Fika revealed that the vast majority of students would welcome courses on the curriculum dedicated to teaching them how to look after their mental health. Educating students on this is essential to give them the tools to cope and thrive both during their studies, and then when they progress to employment and life as an adult.
With the Department of Education already planning to introduce these into schools from September 2020, it could be valuable to consider implementing these as well as a way to help students look after themselves.
5. Encourage students to get involved in your mental health services
Involve your students in the discussion surrounding mental health, and together co-produce policies and measures that can be of real benefit to all affected by these issues. Creating an environment where students and staff feel comfortable working together removes any boundaries between the sides, and will give those in charge a deeper understanding of the core issues impacting their students' wellbeing.
Plus, this will motivate students to take a greater interest in their own mental wellbeing, which can otherwise act as a roadblock to them receiving the help they require.
6. Provide access to online services
Finally, offering a diverse range of services for students to manage their mental health is essential to meet their needs. Not all students will be comfortable with the idea of face-to-face meetings with a counsellor, and would prefer to do things anonymously. Delivering these resources can make a real difference in their coping skills.
Platforms like Omnitherapy are designed to give people direct access to therapy at a time and place to suit them. Giving this freedom to your students will be extremely helpful when encouraging them to look after their mental wellbeing.
Making the next step for mental health in universities
University can be as much a daunting experience as a rich and rewarding one. By taking steps to prioritise the mental health of students as much as possible, more will be in a position to take full advantage of the opportunities available to them, and end their studies successfully and happily.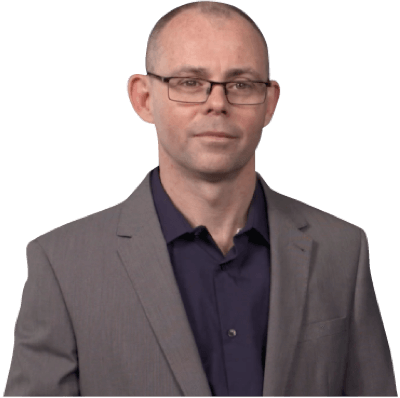 About the author
Richard is an experienced clinician with over 30 years experience under his belt.
Richard Black
Clinical Director, Omnitherapy / Head of Service – Therapy For You (IAPT) Essex Partnership University NHS Foundation Trust (EPUT) / CBT Therapist. BABCP (Accred).
Interested?
Book a no-obligation demonstration of the Omnitherapy system and see how easy it is to provide instant access to effective online therapy developed by NHS clinicians.