How technology can help older people embrace their mental health
16/12/19
Our mental health matters at any age. But among older generations, the importance placed on looking after mental wellbeing is not as high as it should be.
That is the view of Age UK. Following a recent survey, the charity discovered that only 13% of over-65s would put mental health before their physical health. In addition, over 60% of this group had suffered from depression or anxiety, yet more than half didn't seek help, instead opting for a 'stiff-upper-lip' attitude.
This has rightly led to Age UK joining forces with the NHS to launch a new campaign to reach older people across the UK and encourage them to reach out if they are struggling with their mental wellbeing.
Recognising the mental health challenges facing older people
As we get older, changes in our lifestyle, relationships and environment can impact our mental wellbeing. These can include:
Adapting to life after retirement
Coming to terms with a bereavement
Relationship changes or breakdowns
Changes to physical health
Becoming isolated and lonely in later years
Moving home or downsizing
Simply adjusting to the ageing process
While these circumstances are not exclusive to older adults, these are prominent causes for mental health difficulties for those entering their later life. And it's something that we as a society have become more receptive and understanding of, but something that numerous older people struggle to come to terms with.
Although we have made leaps and bounds in opening up about mental health in recent years, many that grew up in previous eras still attach a stigma to these issues and illnesses. With nearly 12 million people aged 65 and over in the UK, a number that will grow significantly in the coming years, it's essential that efforts are made to support this segment of the population.
And we firmly believe that one way to achieve this is through technology.
The role of technology in supporting older people's mental health
Technology has historically been considered a barrier for the elderly due to the massive shift in culture from what was available to them growing up.
But the once-massive gulf has shrunk significantly in the past few years. In 2011, internet usage of ages 65-74 hovered around 50%. By 2018, this had increased to around 80%. Our older generations are actually more digitally-literate than we give them credit for, and this is becoming increasingly the case as the size of this age group grows.
Simultaneously, action has been taken to make all forms of technology more accessible to older people - Age UK themselves are an important driver of this in this country, helping people become more confident online and using digital devices.
This has weakened the barrier that once existed, and now technology can play a significant part in helping encourage and support older people with their mental health. Here are just a sample of the ways access to the Internet can benefit these individuals:
Video chat
Platforms like Skype allow older people to see and talk to family members and friends more frequently, reducing feelings of loneliness and isolation that can lead to depression.
Social networking
Approximately 8 million people over the age of 55 in the UK are on Facebook. Social networks such as this also offer a great way to keep in touch with loved ones and find fun posts and pictures to boost wellbeing.
Fitness devices
Exercise is a great way to support our mental and physical wellbeing, and staying fit in later years is beneficial to minimise the risk of illnesses. From tracking the number of steps taken each day to monitoring calorie intake, there are many devices that help older people stay mentally healthy.
Online therapy
Finally, but maybe most significantly, technology has unlocked previous barriers to older people seeking help with their mental health. Platforms like Omnitherapy make it easier for elderly adults, who might not be able to travel for face-to-face therapy sessions or don't feel comfortable publicly discussing their struggles, learn coping techniques that will go a long way to helping them feel better.
Fundamentally, we are in full support of this initiative being led by the NHS and Age UK to help remove the stigma some older people carry towards mental health.
By blending this with a stronger embrace of technology and the potential this has to encourage older people to support their mental wellbeing, the coming years could be a watershed moment in removing this generational divide surrounding mental health.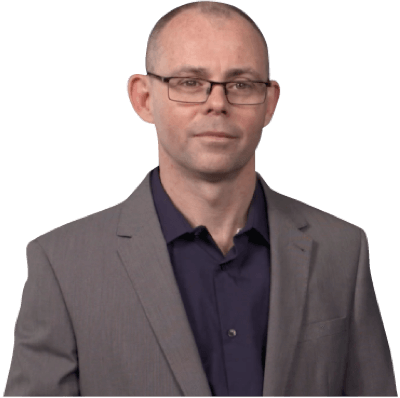 About the author
Richard is an experienced clinician with over 30 years experience under his belt.
Richard Black
Clinical Director, Omnitherapy / Head of Service – Therapy For You (IAPT) Essex Partnership University NHS Foundation Trust (EPUT) / CBT Therapist. BABCP (Accred).
Interested?
Book a no-obligation demonstration of the Omnitherapy system and see how easy it is to provide instant access to effective online therapy developed by NHS clinicians.