How to create a mental-health friendly workplace in 2020
02/01/20
We typically spend over 82,068 hours of our lives at work. It goes without saying that if someone is unhappy in their job, they are less likely to be productive – that's if they choose to stay in the role at all...
As the focus on mental health becomes the most prevalent it's ever been, there's little wonder that the everyday stresses of the workplace have been placed under the microscope. Employees invest so much time and effort into employers, and though reliant in terms of financial stability, this should never be at the expense of anyone's mental health.
Some jobs by their very nature are high-pressured and stressful, but when an employee's stress reaches a certain level, you could see the start of many emotional and physical issues. We've identified 9 ways employers can improve the working environment and support employees on their journey to better mental health, as well as see an overall reduction in absenteeism for the business.
Not all of the below will be financially viable for a business, but consider the longer-term implications of not taking action. Poor mental health currently costs UK employers somewhere between £33 billion and £43 billion every year. Over and above this, you risk losing some of your best staff or creating a reputation as an unsupportive employer.
What can you do?
1. Restrict contact with employees out of office hours
Sometimes things really can't wait, but consider how it feels for employees to be contacted when they are relaxing with their family or taking time out to enjoy their hobbies. It's become commonplace in busy roles for team members to be called, video-called or emailed when they're not at the office and even when they are away on holiday.
If employees are never given the opportunity to truly switch off, it's impossible for them to be their most productive selves while they are actually in the office. Likewise, staff shouldn't be penalised for not taking work calls or messages outside of hours (unless it's explicitly part of their role, such as an on-call doctor).
2. Make flexible/home working available where financially viable
They say flexi-working is the future as many people seek to strike a greater work-life balance. Giving employees a set amount of hours to complete often comes with options such as 9am - 5pm, 8am - 4pm and in some cases even 7am - 3pm.
For certain roles this is simply unviable for the business, so others look to offer working from home part time as an option. Not only do employees save money on commuting, employers can save a tidy sum on overheads. Trusting your employees to carry out their duties at home allows them breathing space and a more relaxed atmosphere when going about their day.
3. Create a company culture people want to be part of
When profit is the driver, it's important not to let money blind your employees' need for social interaction with work colleagues. Putting aside a small budget every year for team-building activities, nights out and birthday gifts can all work to make employees feel valued and happier in their jobs longer term – as well as build stronger bonds in the company.
4. Offer therapeutic sessions as part of your employer offering
Many organisations offer health or dental insurance as part of their perks, but mental health is often overlooked. Investing in a company-wide system that gives employees instant access to online therapy could be an attractive benefit as well as help with employee wellbeing and retention.
Omnitherapywas created and delivered in partnership with NHS practitioners, providing instant online video courses tailored to a number of mental health issues including Depression, Stress & Anxiety, Low Self-Esteem, Panic Attacks and many more. There's a trend of businesses bringing in 'therapy dog' days and lunchtime massages, which are all fantastic perks that provide a short-term burst of positive emotions. Investing in a system that's available on any device, all year-round gives employees access to mental health modules as and when they need it.
5. Find solutions to time poor issues
Time is our most valuable asset, and when employees are pulled from pillar to post, it's difficult to get the best out of them. If anyone has taken on more responsibility or roles have been consolidated, ensure your employees have the support they need to cope. Giving them a platform to voice any concerns can help you highlight the need to take on new people, processes or systems.
6. Take the 'time to change' employer pledge
With 300,000 people leaving their place of work due to mental health each year, it's in every employer's interest to take their responsibility seriously. If you're not sure where to start, you can visit the Time to Change website and take their pledge. It's free, and you'll get exclusive invitations to master classes, training and get resources and activities to implement in your workplace.
7. Give back to the community
Among the pool of pressures we all face each day – health, relationships, education, work and finances – there sits purpose.
We can all find joy in helping others, whether it's to make ourselves feel as though we are contributing to society, or out of complete selflessness, good deeds can give many of us a great feeling of achievement. Many companies now hold annual days out of the offices where employees get to volunteer or engage in a charitable activity that benefits those less fortunate.
8. Consider 'mental health' days
Every day off costs an employer in some capacity, but when there aren't initiatives in place to help employees, it's not out of the question to expect the odd sick day taken because of a mental health issue. To reduce the stigma surrounding this, some employers have given employees an additional paid day's holiday each year, to optionally take when they're not feeling like themselves – some have even dubbed it a 'duvet' day.
9. Keep communication open
Perhaps the most obvious of the points, having open communication between senior management and staff members is important. Creating a team atmosphere can go a long way to making a place of work a supportive environment. Regular group catch-ups and one-to-ones are a great opportunity to voice any concerns or questions. If the resources are available, some managers can receive training on mental health and stress management to better support employees.
Taking the first step
However many of the above points you choose to implement, if any at all, will depend on how much time and resources you can invest in making your workplace a better place to be.
Creating a culture within a company where employees feel comfortable enough to raise issues, don't feel penalised for taking a day off when they're feeling out of sorts and providing the appropriate one-to-one support are all cost-effective ways of keeping employees on the path to feeling better.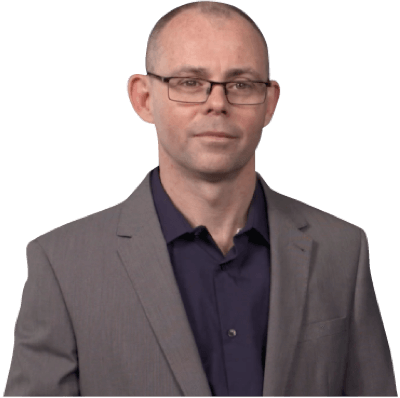 About the author
Richard is an experienced clinician with over 30 years experience under his belt.
Richard Black
Clinical Director, Omnitherapy / Head of Service – Therapy For You (IAPT) Essex Partnership University NHS Foundation Trust (EPUT) / CBT Therapist. BABCP (Accred).
Interested?
Book a no-obligation demonstration of the Omnitherapy system and see how easy it is to provide instant access to effective online therapy developed by NHS clinicians.