6 initiatives schools can implement to help combat the mental health crisis
08/01/20
Being a child or young person in today's world can be both exhilarating and terrifying. And because every child and their circumstances vary so greatly depending on a range of social, geographic and economic factors, addressing mental health issues before they have a chance to escalate can be a challenging task to say the least.
Research by the Education Policy Institute (EPI) revealed that one in four children and young people referred to mental health services in England in 2018 were not accepted for treatment because they didn't meet the severity threshold.
Despite the picture these numbers paint, the NHS is well ahead when it comes their targets, with an additional 53,000 children and young people seen in 2018 compared to the previous year. But the facts remain that young people are still having to be turned away, referrals are rising, waiting lists are growing and there's far too much pressure on the NHS to keep up with this growing epidemic. Some are calling for schools to help relieve the burden and provide an intervention point for those who don't meet the criteria for a specialist referral.
While schools are ultimately responsible for shaping children into knowledgeable, well-rounded young adults, does putting preventative measures in place for mental health issues fall within their remit? And more to the point, do they have the resources available to deliver this in addition to a complete curriculum?
The answers to these questions will vary from person to person, but logically, schools are the most common denominator in most children's lives. It's where they spend most of their time, build some of their earliest relationships and reach many milestones. Discussing mental health from time to time or during an outsourced bi-annual workshop is not enough to nurture them emotionally in the long-term, particularly in cases where children aren't getting the support they need at home.
We've put together our top 6 initiatives schools can put in place to take a step in the right direction. The crisis of children's mental health isn't something that can be solved by one institution alone, but we can all make strides towards a better future together.
1. Create a culture of openness
Students may be closed off about their feelings for a number of reasons, including if they:
Don't see school as the appropriate environment to reveal them
Don't trust anyone at school to share them with
Have concerning personal issues or trouble at home
Feel they will be ridiculed by their friends
Aren't sure how best to deal with their emotions
Have been taught to internalise their thoughts
Of course it's financially impossible for schools to introduce free one-to-one therapy sessions. But creating an environment where students are encouraged to be open and honest – regarding school work, worldly opinions and more – will begin to break down some of the above barriers in some capacity.
If students are allowed to express how they feel in a constructive manner without being discouraged or scorned (provided they are not being offensive), they can begin to build habits of openness and honesty without fear.
2. Embrace mental health management within the curriculum
As of September 2020, all schools in England are required to teach health education, relationships education and RSE, which is an incredible step in contributing to and recognising the importance of mental health. The DfE is also providing funding to introduce 'senior mental health leads' in schools and colleges. While these are both incredible initiatives, the individuals responsible for delivering them in schools will be critical to their success.
Those holding the newly-introduced classes should be personable and show empathy in their teaching, already have a natural rapport with students, and work to build trust during what are likely to be some uncomfortable subjects for many. The senior mental health leads will also have to be appointed with great consideration, taking into account the range of diversity needed to appeal to the widest amount of students possible. For example, some young girls may only feel comfortable sharing certain issues with female teachers.
Above all, the aforementioned 'openness' culture can't just be contained to these lessons, but instead threaded through every aspect of the education experience.
3. Encourage exercise and extra-curricular activities
Not every child will feel comfortable taking on a competitive sport after school, and they're not obliged to. But getting teachers to recognise those children or young people that purposely isolate themselves from any kind of extra-curricular situations could be the first step in identifying an underlying problem.
If they can remain unobtrusive and discover any barriers the children may have, such as confidence issues, having nobody to pick them up or not having a friend to do these with, you could open up some detailed insight into some other areas of their lives they may be struggling with.
4. Social media reality checks
Social media provides an online gateway to the thoughts, opinions and lives of those around the world. But this incredible, ever-changing mass of noise can warp the perceptions of young people in ways that can be damaging to their mental health.
Encouraging conversations around the pros and cons of social media can be highly beneficial, including why you can't believe everything you see and read. Many schools make the mistake of focusing solely on the dangers, such as online predators and bullying – which is absolutely a priority. But in addition, it's important to explore how damaging it can be for your happiness and expectations of reality.
5. Introduce ambassadors/peer education
Sometimes it can be difficult for students to bring their problems to teaching staff, particularly if they're unsure of what the outcome could be. Giving older students, such as those in years 11, 12 and 13, the option to become peer mentors can give younger students someone to look up to, and who is more likely to relate to their problems than a teacher themselves.
These older students could undergo training and learn when and how to elevate an issue to a member of the faculty to support the success of this initiative.
6. Source a third-party tool
Those with severe mental health conditions may be taken to an NHS service by their parent or guardian, but for those who are experiencing early symptoms or issues, it's important they get an instant intervention should waiting lists take too long or they get rejected for a referral. Online video therapy is available for a range of courses such as Stress & Anxiety, Panic Attacks, Low Self-Esteem and more.
With more than 1 in 10 of children aged 10-15 admitting they wouldn't want to talk to anyone in school if they were worried or sad, having the option to log on to a clinically-developed system could provide a great opportunity for schools to give early intervention on a range of mental health issues. Omnitherapy works with schools to introduce courses that help children and young people deal with the pressures of exams, body image and low mood amongst other things.
The year for change in schools
Just in time for the government's curriculum change in regards to mental health, this year is truly one of significance. We are at a turning point where not being ok isn't something to be ashamed of, and as the children of today grow into the leaders of tomorrow, schools will have a crucial role to play in giving them the tools, nurturing and emotional support they need to be the best people they can be.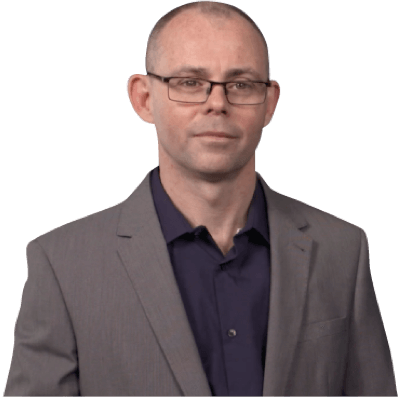 About the author
Richard is an experienced clinician with over 30 years experience under his belt.
Richard Black
Clinical Director, Omnitherapy / Head of Service – Therapy For You (IAPT) Essex Partnership University NHS Foundation Trust (EPUT) / CBT Therapist. BABCP (Accred).
Interested?
Book a no-obligation demonstration of the Omnitherapy system and see how easy it is to provide instant access to effective online therapy developed by NHS clinicians.